Towel Hompo (Yutaka Co., Ltd.)
Making high efficiency during a labor-shortage possible through our labor-reducing systems
Shortening Lead Times During a Staff Shortage
Towel Hampo designs and manually produces towels for companies and sports-teams. However, the looming labor shortage has become a major cause of concern for staff. Along with this, in order to receive orders, they need to keep lead-times short, regardless of whether they're busy or not. Their main is was that during times when orders stack up, they produce enough towels to meet deadlines.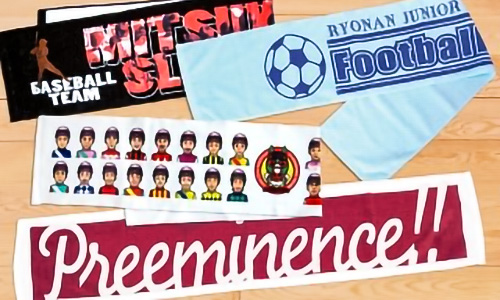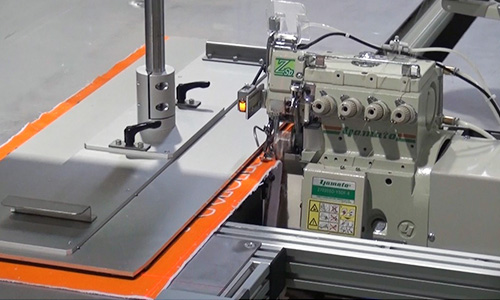 Even with only one machine, high-production rates are possible.,
Towel Hanpo reached out to us through our website asking if we could automize the production of their main products with regular orders; with our years of experience we quickly knew what machines would suit their needs and presented our solution. As a result, they decided to adopt our Electronic XYθPerfect Stitch Sewing Machine and we began reducing labor and automatizing their production. Originally, they would require 4-5 people to do the task performed on our machine, now they only need one; giving their staff time to focus on other work that needs to be done.
Our machines Guarantee quality, regardless of the operator
While originally, defective stitching was present depending on the operator, by automizing their production, the quality of the stitches is consistent. By employing a mechanism that rotates the work on the XY-axes; the machine stitches in only one direction which makes a perfect stitch and beautify patterns possible; The perfect mechanism for towel sewing.
Along with this, the machine's intuitive touch panel allows the sewing parameters to be changed to the job's number of layers, the towel's size. From this we achieved an even high production rate than what was originally present even during a large labor-shortage.