Karimoku Furniture Inc.
We automated decorative stitching in our production line for luxury sofas; improving quality and saving the necessity of experienced workers.
Uncompromising attention to neat stitching
In the world of luxury furniture, it's the quality of the stitches that give products value. Karimoku Furniture originally used large-scale electronic sewing machines that sew only in the X and Y-axes in fixed patterns for their sofas. However, Karimoku was unsatisfied with the quality of stitching. Furthermore, Korimoku was using sewing machines that were produced overseas and were again unsatisfied with their ease-of-use and maintainability.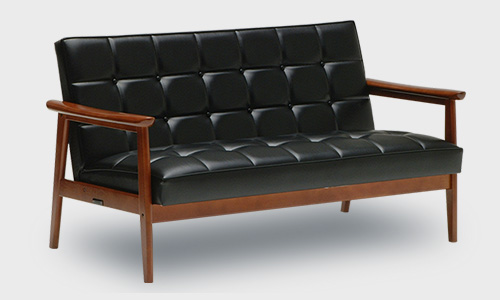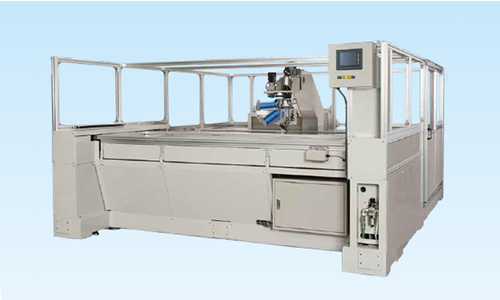 Realizing the Perfect Stitch
After we introduced Karimoku to our Electronic XYθ Perfect Stitch Machine to Karimoku at a trade-show, we soon began cooperating to adjust the machine to the work. This included adjusting the machine so that it continuously stitches straight on the XY-axes and only makes perfect stitches; we made a truly unique machine that garnered us a prompt order from Karimoku. After they introduced our machine, we hear their comments about how satisfied they are with its beautify stitching patterns and their product-quality.
Improvement of quality leads to an increase in sales
First, we made them a machine for a 2-person sofa. Second, we made one for a single-person sofa. Because their sofas were so popular with customers, they came back for another machine. Our system creates perfect stitches which increase not just the quality of the product, but the sales. On top of that, our machines are made locally and are easy to set-up, exchange pallets and bobbin threads and operate; even part-time workers without training can operate these machines which is a key selling point.