Omron Healthcare Co., Ltd.
Quality and Production-rates skyrocketed with our fully automated production line for blood pressure cuffs...
Solving the issue of varying quality from manual workers
Originally, all cuffs for blood pressure monitor were entirely produced manually; from cutting the cloth, welding, sewing all the way to the final inspection. Along with the individual workers manually working on the cuffs, individual inconsistencies and defects arose.
It's well known that 3D sewing harder materials is easy, but sewing softer materials takes the knowhow of an expert and years of experience. This meant that automating their production-line was a long-standing issue to solve.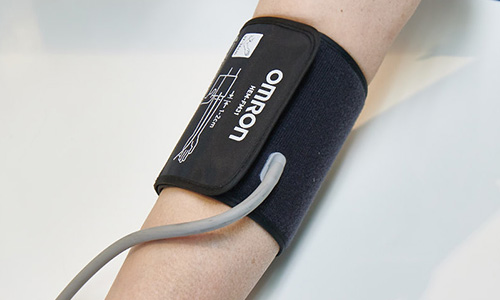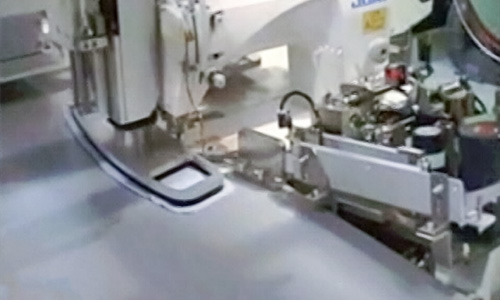 To automate the entire manufacturing line
Omron healthcare searched for a vendor that could build a fully-automated production line for 2 years with no luck; while some companies could partially automize their production lines, none could fully. This was until Omron Healthcare met our representatives at an exhibition and selected us, industry veteran Matsuya R&D, for the project to make their automatic-sewing line a reality.
Our machines lack human-error and make the cuffs uniformly, from cutting and welding to the final inspection, everything was done on a fully automated production line in an environment where humidity, temperature, current value and even air pressure was managed; making high-accuracy and high material strength a reality for our clients.
Substantially Improving Productivity
As a result of our automation, the production has been substantially increased from the original annual rate of 550,000 units. Now, 20 years later, the annual production-rate has been increased to 1.6 million products and we achieved a 20x improvement of production-rates. Also, Automizing the production line meant that data was digitalized, which drastically improved traceability and made manufacturing logs possible, even with such a tremendous production-rate; which makes it easy to investigate the origin of rarely occurring defects.
Nowdays, although you can get a basic measure of your blood pressure with smartphones, blood pressure monitors is a true medical device; we prove this with our highly accurate production line's design that compliments it.