Matsuya R&D has 3 "Can Do-s"

Sewing Robot & Automatic Sewing Machine R&D
We make systems that capable of automating everything; even 3D sewing
Matsuya, a world forerunner with the development of a robot designed to automize sewing production, has the experience and ability to design and develop software for all kinds of sewing-manufacturing lines. We are here to answer all of your questions; What kind of production line do I need? How long would the production time be? Our consulting caters to all of your automation needs. From conception and design, we provide total support for our our clients with the best sewing robotics for the job.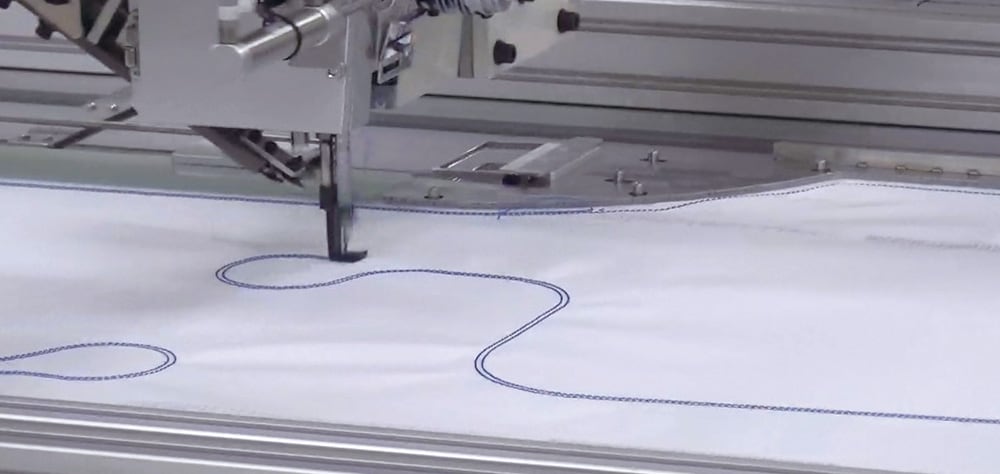 We will make "Made Locally" sewn products a reality through our high-production & labor-reducing systems that reduce the need for manual labor.
Our Automatic Machines are a solution to the current extreme labor shortage and a way to stabilize productivity. Our automatic machinery can compete with foreign production rates for sewn-products and allow you to produce your products, locally.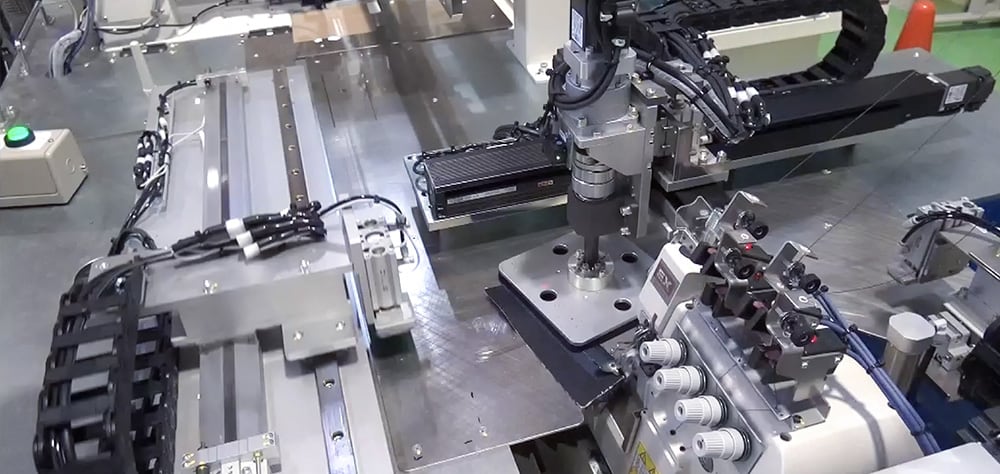 Features
A 3D Sewing System using our Robot
Successes in the Development and Production of Sewing Robots
Our Dual-Arm 3D Sewing Robot System featuring a 2-Needle Overlock Sewing machine.
Our 6-Axis Robotic 2-Needle Overlock 3D Sewing System
Automatic Sewing Machine Operations
We have over 30 years of experience in the precision sewing machine industry and possess excellent automation and energy-saving technology along with many patents. This allows us to greatly contribute to the improvement of our clientele's productivity.
The only company that handles all production processes, from cutting to sewing.
Cutting

Laser cutting machine

Welding

Silicone pasting machine

Sewing

Various high end automated sewing machines

Inspection

Folding machine, air leak detection device, etc.
We also provide a wide range of other original, specially designed Matsuya R&D machines.
With our wide range of products at an excellent value, state of the art technology, and outstanding quality born from over 30 years of experience, we have made many achievements in the airbag & seatbelt production-machinery sector.
Developed and Produced Automatic Sewing Systems from our Catalogue
General automatic machines
Actual Introduction Records by Industry
Luxury Sports Shoes

Luxury Bags

Our Automatic Denim Sewing-Line

High-Class Leather Covers for Smartphones